The Orange Pill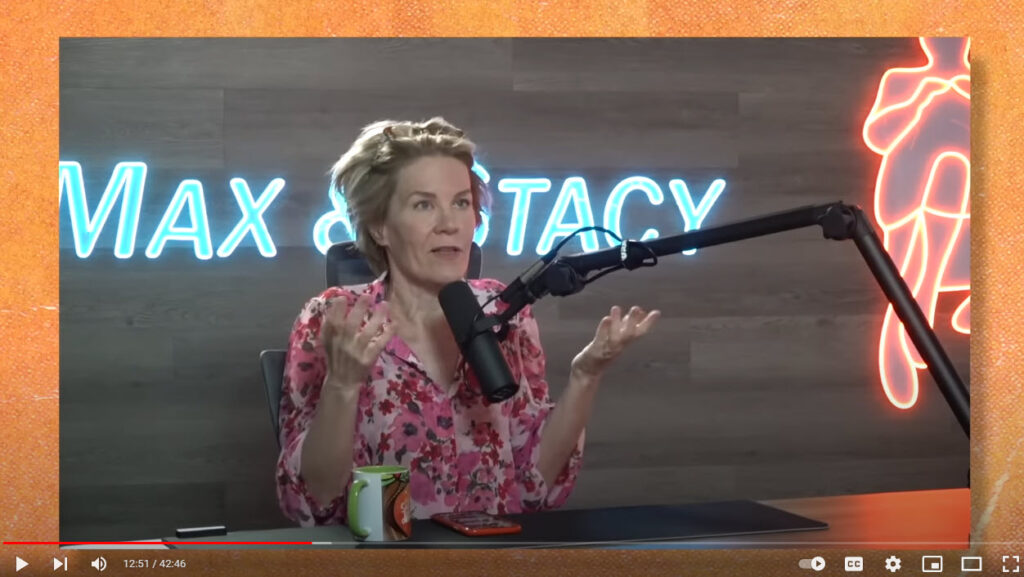 My interest in Max Keiser waned a couple years ago.  He was making what felt like over the top predictions related to crypto at the time.  But I still loved the discussions on current issues between he and Stacey.
A couple days ago I realized that their YouTube show called The Keiser Report wasn't showing up in my feed.  It was produced by Russia Today.  I'm pretty sure RT is one of the media outfits on the losing side of the censorship war on YouTube.
This morning I took some time to do a bit of online searching to see what happened.
The show above is the continuation of The Keiser Report.  It has a different name but a similar format.  And it is on YouTube, for now.  It doesn't appear to have any connection to Russia Today.
In addition to making me laugh, Max and Stacey have done more to educate me on issues crypto than anyone else online.  Also, I've always appreciated their willingness to get metaphysical during their dialogue.  It appears from watching the first fifteen minutes of their latest show that this hasn't changed any.  In fact, I get the feeling that not being constrained by the strictures of working within a big media outfit means they are even more willing to go there.
I don't think that Christianity factors large in their metaphysics.  That's alright.  Any metaphysics is better than none these days.
I love that they have settled into the Central American nation of El Salvador because of the President's advocacy for Bitcoin.  This fact alone made me passionate about "smashing" the subscribe button on their YouTube Channel.  Why isn't Maine following El Salvador's lead?  Oh yea, the insane and evil views of Jezebel Janet Kills and her supporters, both R and D.
I feel like I've discovered a long lost friend from the Covid lockdown days of delivering for FedEx.  While bouncing around the back roads of North Carolina Max and Stacey would regale me with perspective and education about Bitcoin.
May God grant them extraordinary success in El Salvador.
Amen.